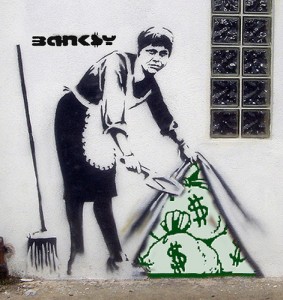 Forget about PACER, y'all.
No, seriously, stop worrying about it.  The crappy interface.  The ridiculous format.  The unjust costs.  It doesn't matter.  None of it.  I'm telling you it doesn't matter if the data in PACER ever gets set free.
I mean, don't get me wrong, I'd love it if the Administrative Office of the Courts did the right thing and set it free, but I'm not going to waste my time worrying about the content in PACER.  Why? Because all of the law that is contained in PACER is available for free elsewhere.  In malleable formats, no less!
So what does matter to me?  Well, what I've decided to be concerned about is the 534 years and 3082 volumes of U.S. Federal and State appellate law that is currently only available in print (assuming your law library didn't discard those volumes) or behind a pay wall.  Now that is a problem that needs to get solved.
With google scholar and other free services, it's easy to become complacent about the availability of caselaw.  It's also, if you are of a pessimistic disposition and have been working towards open information for a long period of time, easy to think that NOTHING is available.  I decided to stop going by gut and get the facts.  (It helped that it was needed for some projects that I was working on. I didn't just do this for fun, y'all.)   So I sat down and did a survey the holdings of all available case law cross-referenced to the West National Reporter System.
What did I learn?
Let's do those numbers again…534 years and 3082 volumes of caselaw are locked away and not on the free internet
Search capabilities on all of the free sites…well, let's just say that they leave A LOT to be desired.   One searchbox to rule them all is not always appropriate.
Everyone already has the U.S. Supreme Court stuff, so yet another reason to great Chief Justice Roberts' announcement of a new system for the court with a yawn
State material after 1950 and federal material after 1923 is pretty much all available.   Before that?  Fuggedaboutit.
Finding the scope of holdings was really hard.  Definitely more effort than a member of the public would put into it, assuming that they knew to look for a  scope note.
Bulk download?  Listen, I'm just happy I found stuff in HTML.
Take a look at it for yourself.  Here's the google version  or download a copy.  All of the holdings list the free caselaw sites that provide material in HTML.  I didn't include the granddaddy of all sites, LII, because I know they only do U.S. Supreme and concentrate mostly on regulations and codes, which is it's own ball of fun.
Photo Credit: guano via Compfight cc