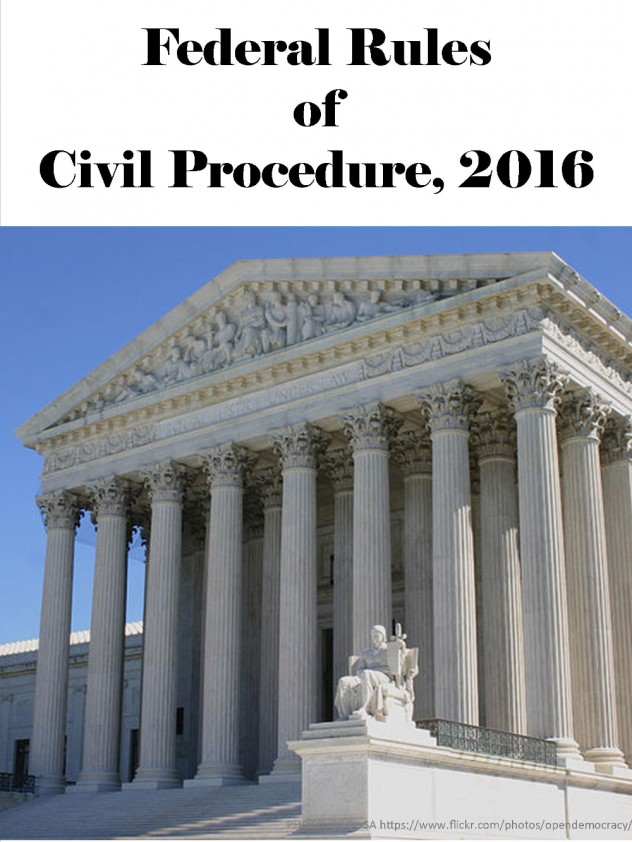 Today in Random Acts of Freeing the Law….
The Federal Rules of Civil Procedure just had a ton of revisions come into effect on December 1.   Since the US Courts only publish this in a 170 page PDF, I thought I'd make it a little more user friendly and make an ebook (by which I mean an ePub, compatible with everything but Kindles) out of it.   I also added in all of the new forms as jpegs, so they look the way that they are supposed to look.   It was a massive pain in the tookus to do.  You're welcome.
Anyway, here it is.
I used the information located at the Legal Information Institute's Federal Rules of Civil Procedure.  That's why it's nicely formatted and easy to read.  Incidentally, if you are planning on being connected to the Internet, you could also go ahead and use their site.  And maybe drop them a few bucks while you're there.  I love their website, they're doing great work in making law more accessible and, as an added benefit, their site is actually up to date on the current state of the law, unlike the US House Office of Law Revision Counsel's website.
(ETA: Per the LII's Terms of Use, this eBook should be considered licensed under a Creative Commons BY-SA-NC license.  So feel free to download it, share it, post it where ever you want. Just make sure you credit LII and you can't sell it.)