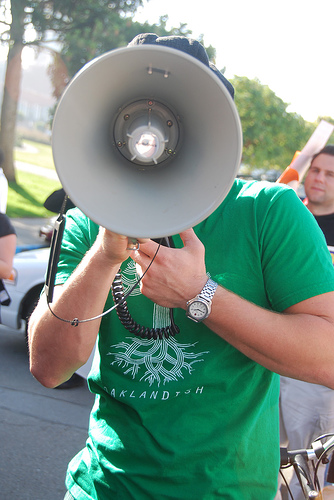 I'm frustrated.
My morning twitter perusal brought this article to my attention.  "Public Knowledge for the Public Good: Working Toward Digital Access in the Spirit of Aaron Swartz" is all about the various ways technologists are preserving access to information.   My initial thoughts can be summed up in this tweet by @libskrat:  "We'll compare ourselves to librarians, but not actually admit they work toward open, much less TALK TO ANY."
Seriously.  Not a single librarian mentioned in the entire article about the work to make information more accessible.  Or woman, but that's another rant for another day.
This happens time and time again.  A technologist is compared (or compares himself) to being a librarian, but somehow…better.   Oh, don't get them wrong…librarians are great, in a Rousseau-ian Noble Savage sense.  "Aren't they cute, with their books and cardigan sweaters and shushing?" they seem to be saying.  But now the Internet is here and they'll show us how information can REALLY be made accessible.
For the longest time, when stories like this would come out, I'd blame myself and librarianship as a whole.  Clearly we're not doing enough to promote our services, to show our history, skills and knowledge of information access issues.    But today something changed.   Maybe "snapped" is a better word.  But for whatever reason, it finally occurred to me that maybe the fault doesn't lie entirely with librarianship. Maybe the people writing these glowing articles about techies and the techies themselves are failing to do basic due diligence to see who is already in these information access spaces and seeing what they've done.   And maybe, just maybe, learn some thing from them.
Don't get me wrong.  I think librarianship is a big tent and you don't need a MLS or even work in a brick an mortar library to earn the title librarian.   So I welcome new comers to the space and invite them to join in on the millennia of progress that librarians have already made.
Which reminds me of another news article that I saw today.  Walmart is closing over a hundred stores today, many in rural areas.  Many in areas where they pushed out the local mom and pop businesses in order to bring in the shiny new store.  But, when that store was no longer profitable, Walmart left and now there are food deserts going to be popping up in their absence.
Do you see where I'm going with this?
I worry that grant monies and other capital (human and otherwise) is going into projects and schemes that may not go the distance needed when looking at information access and preservation issues.  Fail fast and fail often is great, but not when institutions that have been around for hundreds of years are pushed out of the space and then, after failure,  an information desert is left in the place where a library once stood.  Yes, libraries should change to meet modern needs of information consumers, but how can that happen when we're continually left out of the conversations that dictate what the important needs of the future are?
Like I said, it's frustrating.
Photo Credit: Steve Rhodes via Compfight cc