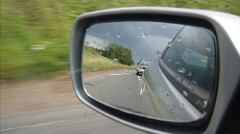 <blows dust off of blog>
At the end of 2016 I thought, "This has been the worst year ever."  Then 2017 said "Hold my beer."  Personally, I blame the Chicago Cubs.  Them winning the World Series caused a tear in the fabric of civilization and sent us into the darkest timeline.
I've spent most of the year in a haze since my mother got sick in January and died in February.  So when I was asked about the top legal trends of 2017, I was sort of at a loss. Things happened?  Are we still talking about AI?  Thankfully, law blogging Godfather Bob Ambrogi has been steadily writing through the year and I was able to catch up.
I made a list of things that happened in legal technology and innovation that I thought that were important.  Since most of them didn't make it into the questionnaire for the 2017 legal tech trends thing, I thought I'd share them here.  Actually, I thought about just doing it on Twitter – because I'm lazy – but format wise that didn't make sense, even with the new fangled 240 character limit.
For full details on each of these stories, check out Law Sites.  Bob has a good write up of pretty much all of them. Or google it.  Listen, I'm not a librarian any more and it's not my job to hook you up with information.  You're just gonna have to do some leg work yourself.
Top Legal Tech and Innovation News Stories of 2017  (in no particular order)
Fastcase moves into publishing secondary material.  For a long time, a weakness of Fastcase has been the lack of secondary materials.  I mean, they're pretty great in how they handle primary materials, but people don't always need to consult those initially.  They've had a cool integration with HeinOnline and their law journal library for a while, but nothing done in house.  Until now.  Fastcase made two moves into legal publishing.  First, they are integrating with LexBlog and making blog posts about cases accessible.  They also started a publishing wing called "Full Court Press" that will be publishing secondary materials. I'm excited to see where this goes.
Casetext CARA Is AI over-hyped?  Yes.  Does that mean that there's no good AI uses in law?  Absolutely not.  Casetext unveiled CARA, which is a legal research assistant.  Drop a brief into CARA and it will tell you what cases are missed.  Pardon my French, but that's pretty fuckin' cool.
The Free Law Project Opened PACER.  As you may know, Gentle Reader, PACER is my arch-nemesis.  Err, one of my arch-nemesises.  Nemisi.  Whatever. I'm pretty hateful.  But not as hateful as PACER, the public access records website made by the federal government that's anything but.  Fortunately the good folks at the Free Law Project finished the Herculean task of scraping and cleaning the data from PACER and have made it available – free of charge – to everyone.  Kudos! And thank you!
LawArXiv debuts.  Finally, a legally themed open scholarly depository that's not owned by Elsevier!  Related: Elsevier bought BePress. It still remains to be seen how that's going to shake out, but I'm cynical AF about it.
Joshua Browder expands his legal chat bot empire.  Chatbots are never going to fully replace lawyers.  And if you ever say "Robot Lawyer" to me, I'll probably hit you.  But there's a lot of untapped potential there to use chatbots to walk people through some basically legal processes.  Joshua Browder, creator of the DoNotPay parking ticket chatbot, is working on expanding the platform to other subject areas.  There was a bit of an over-hype this year about "the chatbot that will sue Equifax for you!" but I think once the hype dies down there's some good to be done.
LexPredict open sourced ContraxSuite. As long time readers know, a vibrant open source community in legal tech is a dream of mine.  It came one step closer to reality with this.  I hope it becomes a model for other tool makers to open source their products and see that the real value comes from servicing them.
VLex Canada debuts.  What happens when you take people with a commitment to Open Law, people at the cutting edge of legal tech and a rich data source from a decades old legal publication and mix them around?  VLex Canada.  This provide free legal research tools as well as subscription options.  EVERYTHING'S BETTER IN CANADA.
Modria is acquired by Tyler Technologies. Modria is the online dispute resolution software that powers eBay's buyer/seller disagreements.  Tyler Technologies is a leading provider of software to the American court system.  Can Tyler's experience with the courts be leveraged to encourage more courts to adopt ODR?  If more courts adopt ODR will the access to justice gap be lessened?  I guess we'll find out!
Ravel acquired by Lexis.  This was a surprise, in that I don't know why I was surprised that it happened.  Lexis has been gobbling up companies strong in legal analytics.  I'm sad to lose another independent legal research company, but happy for the founders and eager to see what they might do with the financial backing of a company like Lexis.  Fortunately, this will not affect Ravel's deal with the Harvard Library Innovation Lab and their efforts to digitize and release all American case law.
Fastcase debuts AI toolbox.  We started with Fastcase, and we'll end with Fastcase.  Their CEO, Ed Walters, is fond of saying "Data is the new Oil."   Fastcase isn't just telling lawyers what to do, it's providing the tools to do it.  Law firms are sitting on a pile of data, and this sandbox provides some tools that will allow firms to use it.
Photo Credit: wabbit42 Flickr via Compfight cc