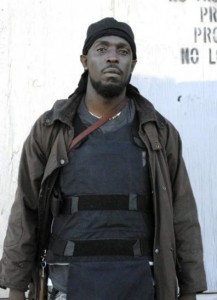 My Westlaw/iPod experience has reminded me of yet another Something I Didn't Learn In Library School – Librarian Ethics.
Sure, we covered the basics, like "don't give out patron information" and…um…actually, that's the only one I really remember talking about.  There must have been others (something about whether or not you can let a teenager have a book on how to commit suicide, maybe?), but I'm positive I was never confronted with a hypothetical of the sort I just experienced in real life.
As the comments on my iPod post (and ones I've received privately) have shown me, this is clearly an issue that librarians feel strongly about.  It is also an issue open to wide interpretation – ranging from  "So, hot damn, enjoy who you are, and all the benefits that come from it." to "Accepting such gifts certainly clouds our ability to evaluate a product fairly and anyone who says otherwise is most likely kidding themselves."
I can't say what the right action is for others.  I do want to make it clear that I don't judge the librarians that went to Eagan or the ones that are keeping the iPods.  (Or take pens or gift cards or stuffed animals, etc.)  Counted among that group are some people that I consider good friends and I trust that their judgment is not clouded by vendor swag.  I can only do what my gut tells me feels right, and for me that means not accepting any gifts from vendors.
The guy you see pictured here is one of my favorite fictional characters ever.  His name is Omar Little and he is a thief, murderer and perjurer, amongst other things.  He also has a personal code of honor that he upholds no matter what. (Apparently if you are involved in a drug war in Baltimore, you never, ever, EVER fight on Sundays.  Nice.)   While my stance on vendor swag may appear to be smug and self-righteous, I am the first to admit that I am not a perfect person.  I haven't publicly been called on it yet, but  I do want to admit that when I was in Boston for ALA Midwinter, yes I took several free books from publishers in the exhibit hall…because I never do business with those vendors.  I also take candy that they leave in Tech Services during the holidays and will eat the meals our reps bring when they demonstrate a new product.
I am also at any one time committing at least 4 of the 7 deadly sins.
So, no, I'm not perfect.  I do, however, feel strongly that the librarian profession is more than just a job.  Librarians are the gatekeepers to the world's knowledge.  This profession is an important one that has a greater duty to society, on par with doctors and teachers and, yes get your giggles out now, lawyers.  So, yes, I do take these things seriously, perhaps a little more seriously than others. (In addition to this iPod dustup, this week I found myself harping on a nascent librarian friend on FriendFeed for talking about a celebrity patron publicly.)  Maybe I do need to just chill out, just a little.
While I've been waiting to see what the legal department at MPOW has to say about how I can dispose of the iPod, I thought I'd check to see what my professional organizations have suggested with regards to ethics and to specifically see if they have any guidance to offer librarians when presented with gifts.   Guess what?  THEY DON'T.
Ethical Roundup:
AALL has a code of ethics that hasn't been updated in over 10 years. It states: " We have a duty to avoid situations in which personal interests might be served or significant benefits gained at the expense of library users, colleagues, or our employing institutions." which I guess is the most applicable. The Committee on Vendor Relations, near as I can tell, is silent on the swag issue.
SLA doesn't have a code of ethics (???!!!???) , but instead refers people to ASIS&T and AIIP, among others.
I can't believe I'm actually suggesting this, but perhaps we need a committee for hashing out this issue and coming up with a more explicit policy?  Or maybe also an ethical hotline where librarians can ask for opinions when confronted by the many sticky wickets of modern librarianship?  Just a thought…