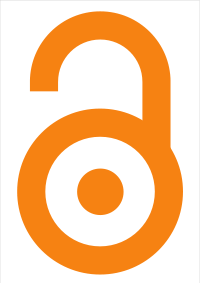 I'm currently investigating the whys/hows/best practices of digitizing law journals and creating an institutional repository.  (Have I mentioned lately how much I like my new job? Because I really like my new job.)   IRs and Open Access are topics that I really like in theory, but have very little actual practice with.   So, it's very exciting to me in a very geeky sort of way that I'm getting to spend time looking into these subjects.
This is something I've been needing to do anyway, because here in LawLibraryLand, we have an extra reason to get familiar with the topics.  Early last year, a group of law library directors got together and created The Durham Statement on Open Access to Legal Scholarship.  The call to action in the statement is as follows (with my emphasis added for the highlights):
We therefore urge every U.S. law school to commit to ending print publication of its journals and to making definitive versions of journals and other scholarship produced at the school immediately available upon publication in stable, open, digital formats, rather than in print.
We also urge every law school to commit to keeping a repository of the scholarship published at the school in a stable, open, digital format. Some law schools may choose to use a shared regional online repository or to offer their own repositories as places for other law schools to archive the scholarship published at their school.
Repositories should rely upon open standards for the archiving of works, as well as on redundant formats, such as PDF copies. We also urge law schools and law libraries to agree to and use a standard set of metadata to catalog each article to ensure easy online public indexing of legal scholarship.
As a measure of redundancy, we also urge faculty members to reserve their copyrights to ensure that they too can make their own scholarship available in stable, open, digital formats. All law journals should rely upon the AALS model publishing agreement as a default and should respect author requests to retain copyrights in their scholarship.
I'm not a signatory to statement. I'm not really against it, but I guess when it came out I got stuck on the idea that a "stable digital format" was an impossibility and then just discounted the rest of the statement.  Then I didn't really think too much more about it.
This, I admit, was maybe not the best reaction to it.
So, anyway, that happened.
Well, now it's my job to figure out how to get compliant with the Durham Statement (or at least as close as humanly possible since I'm pretty sure that whole "stable digital format" thing still hasn't been figured out yet.)  I decided to see how other schools and institutions were putting up their journals.  The Durham Statement FAQs directed me to Directory of Open Access Law Journals and the Science Commons Open Access Law Project.
However, I knew that there were more law journals online than that, and I wanted to get as many examples as possible to see what other people were doing.  At this point, my inner scientist kicked in and I went into data collection mode.  I should note that data collection mode is easily confused with "Oh my God, Glassmeyer, are you totally insane?" mode. Don't feel bad if you get them mixed up.
I found a list of online law reviews from this "Free Full-text Online Law Review/Law Journal Search Engine" created by the ABA. (Remember the name of that page.  It will soon become important.)  I transferred that list to a spreadsheet and edited out the ones that were not affiliated with a law school, which amounted to a little over 350 journals.  I then decided that I was going to collect just some very basic information about each online journal:  Date coverage, Searchability, if it was Indexed, if they provided PDFs and, if possible, determine what software (e.g. BePress, DSpace, etc.) they were using.
I made it through 50 journals and decided to pause because (a) I was going insane staring at that spreadsheet and (b) at just 1/6 of the way in I've already noticed some disturbing trends that I wanted to blog about.  (Hello new "works in progress" post tag!)  As I said, when Durham came out , I was primarily concerned with the "stable digital format" part.  However, I see now that public indexing and metadata parts are way more requiring of emphasis and encouragement.
I guess, because I'm a librarian, I just assumed that when a school mounted its law journal up on the web, it would at the very least have a basic search functionality built into their law journal online archives.  If they wanted to get really wild and crazy, they'd have an index.  This is not the case at all.  Again, I'm just 1/6 of the way through my survey, but if trends hold, only about 15-20% of the journals are searchable. And indexed?  HA! Maybe 5%?
Just for an example of what I'm talking about, here is the Cardozo Arts and Entertainment Law Journal which appears on the Science Commons Open Access site linked above.   Unless I want to browse through all of the issues, I'm going to have to use a vendor-based index (which will cost money) or google scholar (which doesn't always allow for the most sophisticated of searches) to get at the content this journal contains.
So, I guess my point is, I am concerned that these online journals are becoming PDF dumping grounds with little to no metadata or access points contained within them to assist with the "access" part of "open access."   I hope that law schools, in their attempts to becoming compliant with the Durham Statement, don't forget to include the access points to their journals.