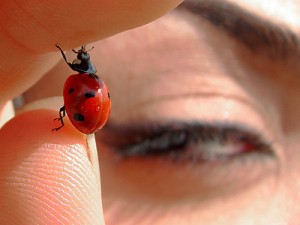 I have a guest post coming out next week in the Legal Information Institute's VoxPopuLII that discusses the culture clashes between librarians and other players in the legal information game.  (I'll link to it when it's published.)  Without giving away too much, it's sort of a broad think piece that doesn't really go into specifics, but talks about some the general issues that are arising when librarians and others work together and ends with a plea to work together better.
In light of recent events, I feel like I need to go into specifics now.
Carl Malamud today announced the Legal Bug Tracker, which is a way for law librarians and other interested parties to report problems they find with law that various government entities post on the web.   It's a great idea.   Initially my only concern was that it was called a "bug tracker", which is a bit of a technological term of art and might be confusing to some law librarians.  Then I took a closer look…
In no particular order, here are some problems I find with it:
It's labeled as the "National Inventory of Legal Materials."  AALL is also currently working on a National Inventory of Legal Materials.  I know…I'm the chair of the Indiana State Working Group.   I mean, this really isn't a horrible problem, it's just awkward as Hell that here we have two similar inventories that almost seem to be pretending that the other doesn't exist.  Which leads me to problem two..
Upon closer examination of the the Bug Tracker form, it doesn't seem to be collecting information that wildly different from what the AALL Inventory is collecting.  It's absolutely mind-boggling that we are duplicating effort like this.  And speaking as the chair of the Indiana State Working Group, it is not easy to get people to find and enter this information.  I'm very annoyed that we're spreading an already thin manpower base even thinner.   I will give it to the Bug Tracker, though…I like that the information is immediately viewable. Slick.
The announcement gives the following plan of action for the Bug Tracker entries: "As bugs get entered and developed, we're going to send letters to the relevant jurisdiction calling to their attention the violation of Best Current Practices and any Recommended Corrective Actions. If no response is received, Second Notices and then Third and Final Notices will be transmitted in the hope of providing motivation. Needless to say, we will followup with phone calls and offers to come in and chat and help the clerks and reporters understand how they can make their systems more relevant to the publics they serve."  Again, what the Hell do you think AALL has been doing?  Although, who knows…maybe getting a letter from something as quasi-official looking as "Law.gov" may scare some of the less informed civil servants into action.
Come on, folks…this is such an important project that it's heartbreaking to see all of the players in it not working as a team.  Get it together.
Again, I have some more eloquent thoughts about similar issues coming out next week in Vox Populii.  I just couldn't hold my tongue any longer.