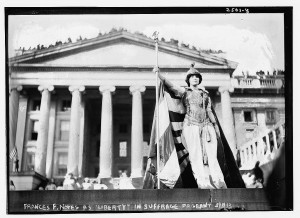 From the announcement:
"We are a diverse group of law librarians and legal publishers who favor fair, and competitive, business practices among vendors of legal information services (LIS). We will soon apply to become an AALL caucus, and we will meet informally during the 2011 AALL Annual Meeting. (We will announce the time and place here.) We ask you to join us as we reinvigorate our profession's commitment to consumer advocacy.  …
Statement of Purpose of New AALL Caucus on Consumer Advocacy
Business practices of legal information vendors (LIVs) warrant more vigorous consumer advocacy than our profession has pursued. Our caucus may: (1) recommend or implement improved disclosures of LIV practices that harm consumers or weaken LIV competition; (2) determine if law librarians and their supporters should renew efforts to investigate unfair, or anti-competitive, business practices by LIVs; (3) recommend further investigation to AALL, interested parties (such as library and attorney associations), or government agencies; (4) examine whether voluntary guidelines have provided adequate remedies to unfair, or anticompetitive, business practices by LIVs; (5) propose legal remedies to AALL, interested parties, or government agencies; (6) encourage law librarians to discuss or pursue these options among themselves and attorneys; and (7) partner with all parties seeking stronger consumer protections from unfair, or anti-competitive, business practices of information vendors. Our caucus may also take other actions to advance the strongest consumer advocacy allowed by law. "
I encourage you to read the entire thing which lists some very compelling reasons for this caucus to be formed.
If you read that, you'll see that I am the designated contact person for this caucus.   However, I in no way can take any credit for the work and energy that has gone into the formation of this caucus. The true workhorses behind this caucus must remain anonymous at this time.  (As an academic, I have more freedom to speak out than my private sector brothers and sisters. And I intend to use it.)  I hope one day they can get the credit they deserve.
Photo credit: Library of Congress http://www.flickr.com/photos/library_of_congress/