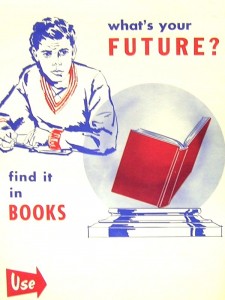 Gentle Reader, I have had an amazing few weeks.
The first part I'm almost embarrassed to write about because I am so ridiculously fortunate to have participated in it. My employer sends all new faculty members (yes, including librarians!) to a week long retreat to spend time talking about our first year experiences and what it means to be a faculty member. And I don't mean that we talked about classroom management techniques or the daily grind of faculty life. We talked about things like the purpose and history of higher education, shaping minds vs. shaping character, and whether we felt education was a vocation. And oh yeah, and they sent us to Cambridge, England to do it.
I KNOW, RIGHT???
It wasn't a total cakewalk…actually it was a pretty intense week. I've taken graduate level courses that required less reading than what we had to do to prepare for this retreat. As much work as it was, I finished the week feeling more energized and excited about the future. There really was too much covered to go over it all point by point, but for my own personal memory at least, I am going to record one bit of it here.
We started off the week by all of us going around the room and answering three questions: (1) How did you end up in academic life? (2) What do you feel is the point of your work?, and (3) Do you think your job is a vocation? The first part is easy enough to answer: my career is a total accident. I really didn't want to practice law, but I also didn't want to waste the time I had spent in law school. Fortunately, one afternoon I wandered into Rick Goheen's office (at the time a librarian at University of Cincinnati College of Law, now director at the University of Toledo) – not to ask a question, but to get some candy that I knew he always kept on his desk – and noticed that he happened to have a law degree and a master of library science hanging on his wall. I thought, "well, maybe I'll do that."
Office art and candy: It can change lives.
Accident though it may be, I think this life in legal information has worked out pretty well. I mean, it's only been five years, but so far so good. I find it intellectually stimulating, I'm able to work on social justice issues (which were what drew me to law school in the first place, although I don't work on the same ones or in the same way as I would as a practicing attorney obviously) and, I don't know….it just fits. I also love working in education. There's something very satisfying about taking complex subjects and making them accessible and easy (well, easier) to understand.
The third question is also easy for me to answer. I really and truly believe that librarians are going to save the world. The librarian is one of the great professions, up there with doctors and lawyers and clergy and politicians (stop laughing) – professions that classically have worked for the betterment of society and humankind. We are uniquely poised in this time of information upheaval to guide others and navigate through unfamiliar territory, but do so with an appreciation for and knowledge of the past and can ensure nothing gets lost along the way. I believe access to information is a fundamental human right and librarians (with assists from some new partners) are pretty much the only thing standing in the way of large corporations and even governments from infringing on those rights. So, yes, I am proud and excited and even a little humbled to call myself a librarian and I do consider it to be a vocation. That's why I'm so obnoxious about so many issues related to information science and commerce.
The second question is where things start to get a little dicey. To be a librarian is to be pulled in a 1000 directions at once. I've been struggling this past year with managing my interests and figuring out where to concentrate my energies. I really hate to do things poorly and I was in definite danger of becoming a jack of all trades and master of none. Things are sorted now, but, ironically enough, this post is not the time to talk about *my* future. There will be plenty of time for that later.
So, for the tl;dr crowd: I went to England, thought deep thoughts and have a real excitement about the future because I now have an understanding and appreciation of the past. Also, being a librarian rules. All of which was a perfect set up for attending the Future of Law Libraries workshop held at Harvard the week after I got back. You can read about it here, in part two.
Photo Credit: Enokson